Beginning Saturday, February 11, at 8 pm CT, the Baldwin McCullough Show joins the Genesis Communications Network.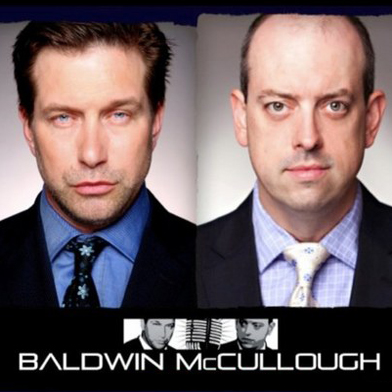 The combined talents of Hollywood Icon and star of Celebrity reality television Stephen Baldwin and news, editorial, public policy, current events guru Kevin McCullough explode each Saturday night on the Baldwin McCullough Show.
Founded in July of 2008, Baldwin and McCullough, desired to pour into the world content that would change the life of people that they came into contact with. One significant step in doing so was the launching of the Baldwin/McCullough Radio show. Launching on four stations its first week, and hoping to be on fifty in roughly eighteen months, they were ecstatic to see their weekly broadcast cleared on more than 100 stations in only seven months. By the time they had been on the air a full 12 months they were closing in on 200. To date they are being carried by 213 affiliates across North America, reaching roughly 2.5 million weekly listeners.
You can find out more about Stephen Baldwin and Kevin McCullough on their website.
The Baldwin McCullough Show airs Saturdays 8 p.m. to 10 p.m. CT. For more information about this program such as show archives, podcasts, affiliates, and more, click here. In addition, Kevin McCullough and GCN will be teaming up to produce a weekday morning show set to launch by the beginning of March.
---
Like GCN Live on Facebook and follow on Twitter for more great news, opinions, and announcements from GCN Live's hosts and staff.
One Response to "The Baldwin McCullough Show Joins the GCN Radio Network"