"What does $40 mean to you?" President Obama and the White House are asking for Americans to let Congress know.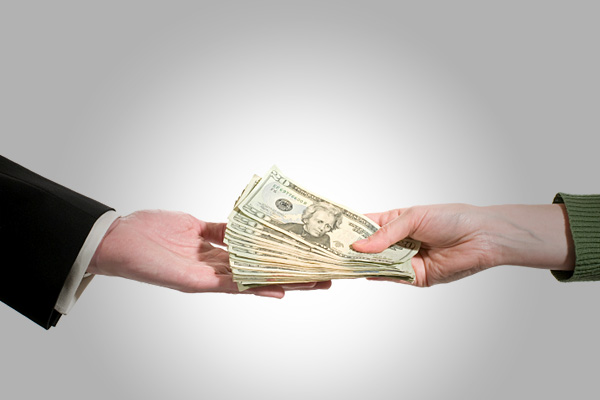 The White House claims it is looking out "for many families who are already working hard to make ends meet" by attempting to pass the payroll tax cut. GCN Live would like to know if they feel the same about Americans who will be directly impacted by Obamacare tax increases, and indirectly through fewer jobs due to rising healthcare coverage costs on employers.
Paul Ryan, R-Wis., said, "This new law [Obamacare] is a fiscal house of cards, and it is a healthcare house of cards. It does not make our healthcare system better; I would argue, it makes it weaker."
Tell GCN Live what the Obamacare tax increases in 2014 would mean for you, your family, and your business. What would you have to give up? Give us your answer in the comments section below OR on Twitter using the hashtag #ObamacareAndMe
Below, find the list of the 10 taxes that will be affected by ObamaCare starting in January 2014.
1. A 10 percent excise tax on indoor tanning services (a boon to beach towns everywhere).

2. Elimination of the tax deduction for employers providing Medicare prescription drug coverage. (This is a big part of why companies like 3M are dropping health coverage for their retirees.)

3. Doubling the penalty for spending money from your tax-free health savings account for non-health-related purposes (as defined by PPACA), to 20 percent.

4. Capping the amount that employers can contribute to your tax-free flexible spending accounts (employer-sponsored HSAs), at $2,500 a year (it was previously limited by your employer's generosity).

5. Banning the use of funds from HSAs and related accounts for the purchase of over-the-counter medications (now you will have to go to your doctor and get a prescription, a waste of precious health-care resources and doctors' time).

6. A 0.9 percent Medicare surtax to wages over $200,000 for individuals and $250,000 for married couples, along with a 3.8% Medicare tax on investment income of these individuals. (The 3.8 percent tax will actually apply to the lesser of unearned income or any excess income above $200,000/$250,000.) Because this tax is applied to pre-tax income, these taxes are equivalent to income tax rate increases of 2 percent and 8 percent respectively.

7. The ability to deduct itemized medical expenses will begin after you spend 10 percent of your income on medical expenses, instead of 7.5 percent.

8. The employer mandate, which requires that all business with more than 50 employees offer PPACA-approved health plans to all of their employees, or pay a tax of $2,000 per employee, excluding the first 30 employees.

9. The "Cadillac tax" on high-value health plans: beginning in 2018, plans costing more than $10,200 for individuals, or $27,500 for families, will be assessed a 40 percent excise tax. Insofar as this tax mimics the elimination of the employer tax exclusion, it is the least offensive of Obamacare's tax increases, but unfortunately that policy goal—harmonizing the tax treatment of individually-purchased and employer-sponsored health insurance—is neutered by the employer mandate described above.

10. And last, but not least: the individual mandate, which requires everyone to purchase health insurance, or pay a tax: it starts in 2014 at $95 or 1 percent of gross income, whichever is greater; and maxes out in 2016 at the greater of $695 or 2.5 percent of income.
Here are some of the responses the White House has received:
"Our cable internet bill is $49 per month. If we lose this payroll tax cut then we will have to give up either (our) internet access or possibly our 'Friday Family Pizza' night. Either way, we will lose something that brings us together as a family," wrote "K.Z" from Frederick, Maryland.

Another person wrote that $40 will "buy lunch from the cafeteria for almost a whole month for my twins."

Someone else who "can barely get by now" said taking $40 out of his paycheck "would just about put me under."

A person from New Mexico said "$40 less a paycheck means I will have to pick between my insulin and the water bill. It means never being able to see my doctor — even though I have insurance."
Once again, please leave your response to "What Does the 2014 Obamacare Tax Increases Mean to You?" in the comments section below OR on Twitter using the hashtag #ObamacareAndMe
Like GCN Live on Facebook and follow on Twitter for more great news, opinions, and announcements from GCN Live's hosts and staff.
2 Responses to "What Does the 2014 ObamaCare Tax Increases Mean to You?"