Barb Adams, Amerika Now
The American government may be changing or failing as the Fourth American Republic comes into being.
With the debt-limit talks highlighting the polarization of America, the federal government stands alarmingly close to failure, being financially insolvent, politically divided, militarily overextended, and becoming increasingly authoritarian. Certain factors appear to be leading America from today's political and social polarization to a constitutional collision. America stands at the brink of crisis.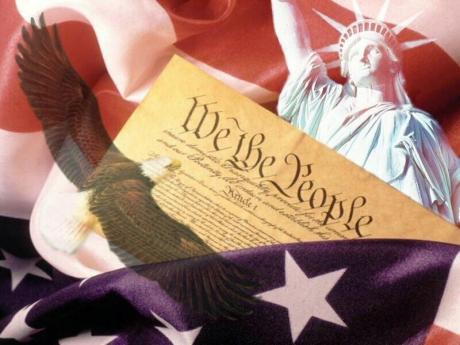 Author, attorney, and former U.S. diplomat Preston Fleming (http://www.prestonfleming.com) joins Amerika Now (www.radioamerikanow.com) this Saturday, July 30th, to discuss the possible coming constitutional collision and end of the Third American Republic, which arguably replaced the second following the American Civil War.
According to former research director of the Administrative Conference of the United States and former book review editor of the Harvard Law Review, James V. DeLong, the Third American Republic has been teetering since the 1970s, but got bailed out by a run of good luck—Reagan; the fall of the USSR; the computer and information revolution; the rise of the Asian Tigers and the 'BRICs;' the basic dynamism and talent of the American people—that kept the bicycle moving and thus upright. The Third Republic could continue, but according to DeLong, it is more likely that the Special Interest State has reached a limit.
Our nation still rests on the U.S. Constitution, and no other government in the world can trace its current charter back that far. Two major upheavals politically transitioned this nation to our current Third American Republic. On one occasion, the nation made a fundamental change in politics peacefully; on the other with appalling bloodshed during the American Civil War. Considering the infrastructure of today's federal government and the possible coming constitutional collision, it remains to be seen how or if we will segue to the Fourth American Republic.
Fleming believes that Whether the United States government survives in its present form, undergoes meaningful reform, or is replaced by something entirely different, will likely depend on a little-publicized historical and legal debate over the Constitutional limits to federal power.
For the first time since the New Deal," Fleming states, "the Washington establishment's assertion of nearly unlimited federal power under the Commerce Clause (Article I, Section 8 ) is being challenged by a coalition of Tea Party activists, Red State governors, and Tenth Amendment advocates who aim to sever the tentacles of federal power at the state border. In response, America's political class has stepped up its efforts to extend the reach of governmental power over broad reaches of American life, including health care, banking and energy. Meanwhile, it has launched fierce attacks against those who demand smaller government, less federal spending, and less encroachment on civil liberties.
Recent events in Wisconsin involving tens of thousands of protestors spread quickly to other areas of the country. If political confrontation resembling the recent events in Madison, Wisconsin, spreads across America, what will become of our Third American Republic?" asks Fleming. Would reforms happen in time and, if so, what would be the chances of implementing those reforms before a constitutional crisis? Would the federal system disintegrate or would America erupt into a second Civil War? And Fleming points out that the possibility exists for America to descend into dictatorship like ancient Rome, Weimar Germany, or 1930s Spain and Italy.
Preston Fleming has carefully studied failed states and despotic rule including the institutions and methods used by despotic regimes to crush opponents. He has identified five stages to tyranny, which include concentration of power, corruption, polarization, crisis, and conflict. He believes we are now in stage three, polarization, and it may only take a crisis (natural or man-made) to push our country into the conflict stage, where we are vulnerable to the creation of a despotic regime.
Is today's bloated infrastructure of the federal government leading America towards dictatorship? What can We the People do to support the types of reform necessary to preserve our American Republic and prevent another civil war or despotic regime? Perhaps it is best to allow this current republic to fail and put forth some innovative constitutional remedies to address these situations. (Bruce Ackerman, The Decline and Fall of the American Republic, 2010, Harvard University Press, 280pp)
The Declaration of Independence may hold the answer: Prudence, indeed, will dictate that Governments long established should not be changed for light and transient causes; and accordingly all experience hath shewn that mankind are more disposed to suffer, while evils are sufferable than to right themselves by abolishing the forms to which they are accustomed.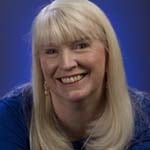 Barb Adams is the talk radio host of Amerika Now, which airs on GCN every Saturday night from 9:00 p.m. – 1:00 a.m. CST. Or listen On Demand anytime. Join her every week for a dose of reality, solutions, some great tunes, and the search for truth.