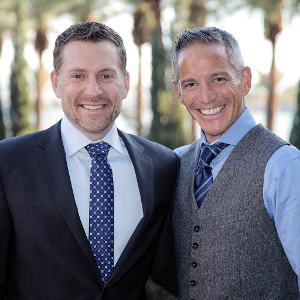 Update Required
To play the media you will need to either update your browser to a recent version or update your
Flash plugin
.
Broadcasting Live M-F 9-12n ET/6-9a PT, this very independent Bill Martinez Live keeps you up to date like no other. From late breaking news, the political, cultural and spiritual wars, an entertainment. We feature the experts who know the facts. Our commitment is to pursue the truth wherever it leads.

9:06-9:29a (ET)Megan Barth is the Founder and Proprietor of ReaganBabe.com, and a nationally recognized political commentator and women's advocate.

9:32-9:42a (ET) - Manchester Bombing: How Close Are We To Having It Here? Scott Mann9:46-9:58a (ET) - Did you know there are things you should never say to an engaged couple? Erin Smalley serves as the Program Manager of Marriage Ministries at Focus on the Family. In this role, she develops and oversees initiatives that prepare individuals for marriage, strengthen and nurture existing marriages, and help couples in marital crises.

10:06-10:29a (ET) - Another Day In The Life With Lauren Staying above The Fray. Lauren Kitchens-Steward is a National Radio Personality, with 25 years of Media expeience, College Professor, and Motivational Speaker. You can find her on Facebok at livingwithlauren & on Instagram under laurenkitchenssteward.

10:32-10:42a (ET) - Do you know what to do if you were to have a stroke? May is Stroke Awareness Month. Dr Paul Singh, Assist. Professor, Neuroendovascular Surgery and Vascular Neurology at Rutgers New Jersey Medical School and stroke victim Patrick Johnson, Retired Air Force Reserve Colonel explain.

10:46-10:58a (ET) - The Spiritual and Prophetic Significance of the Manchester Terror Attack. Prophecy expert, senior pastor and author, Phill Hotsenpiller shares what we may not be seeing in this terror event.

11:06-11:29a (ET) - Rise & Decline, Where We Are And What We Can About It. Is America following the footsteps of nations before who are no longer around? Bruce Thatcher, founder of History Speaks and author of this new book breaks it all down. Are you ready for the truth?

11:32-11:42a (ET) - Dave Gellis, Lead Guitarist Of Rock Band Blood, Sweat & Tears Shares His Story And Reveals How Hearing Loss Has Affected His Life.

11:46-11:58a (ET) - Should Christians abandon public schools? Many have already, but will more turn to alternatives, vouchers or not? Dr. Andrea Ramirez
...
read more